Dear Guardians,
Happy New Year!
Thank you for all for playing Guradians of Divinity.
1. Starting from today to Jan 7th, all recharge will get
2
X diamonds and VIP Points
.
2. We will send everyone a New Year Box(Seal) today from Jan 1st to 3rd.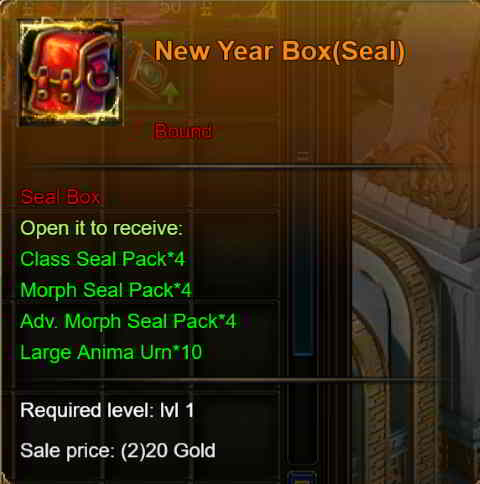 The Box contains Class Seal Pack x 4; Morph Seal Pack x 4; Adv. Morph Seal Pack x 4, and Large Anima Um x 10.
See you in game!
The Eleasure Team
Jan 1, 2023